About IMTC
Originally founded in 2003 by Geoffrey Wilford and Jon Olney, professionals with more than 50 years of experience using and developing the Incident Command System in the national wildland fire and All-Hazards environment, IMTC remains deeply engaged in the continuing development of our nation's National Incident Management System and Incident Command System (ICS) standards and practices. Based on more than fifteen years of successful curricula and doctrine development, IMTC continues to develop the national ICS curricula and All-Hazards guidelines for cities, states, and the Federal government. Operating as single member LLC under the ownership of Geoffrey Wilford, IMTC is currently under subcontract to develop the curricula to support the nation's All-Hazards Incident Management Team position-specific program at the USFA.  As of January 2017, IMTC had developed or presented over 1,000 courses or exercise since IMTC was formed. That type of experience is critical when training your responders to meet today's myriad of challenges in incident and large event management.
IMTC is highly successful because we integrate high energy instructional ability with decades of Incident Command System knowledge and extensive national NIMS and AHIMT program, training, and exercise design expertise. IMTC possesses an unmatched instructional history, best practice examples, and lessons-learned from recent deployments to assist  in developing the most effective incident management capability possible. IMTC delivers the cutting edge training, exercises, mentoring, and evaluation support required to meet national standards and local expectations.
Our Development and Presentation Team
IMTC maintains a select cadre of over thirty nationally recognized curriculum developers, mentors, authors and editors of doctrine, policy, and guidelines, and instructional presenters with qualifications and presentation skills second to none. Each member of the IMTC affiliate team is a known name in the national response community, a veteran of hundreds of incidents and events, and has been personally hand-selected, auditioned, and vetted. IMTC instructors exceed every federal, state, and local requirement to instruct the classes they are assigned, and they continue to add to their expertise with annual deployments, continuing education, and continuing mentoring or response experience.
These are just a few of the reasons why IMTC and its cadre was selected to provide all the subject matter expertise during the development of the All-Hazards position-specific training courses for the United States Environmental Protection Agency (USEPA), the United States Fire Administration (USFA), and continued under contract when the training program was moved to the Emergency Management Institute (EMI), remaining as the only contractor to provide cadre for the development for the EMI position-specific program. When the EMI initiated their national Train-the-Trainer program and EMI-sponsored Field Deliveries, IMTC was selected to present those courses throughout the country as well as to continue the development of additional courses.
Our presentation and development team has trained tens of thousands of response personnel and continue to add to that expertise as we provide ICS and incident management training solutions to dozens of jurisdictions throughout the United States and the United States Coast Guard world-wide. With the experience of developing or delivering over one-thousand courses and exercises throughout the United States, its territories, and Japan, no company has been more involved in developing and setting national standards than IMTC and its select development and presentation team. IMTC's team possess many distinctions that are unique and unmatched and have garnered experience in field, EOC's, and DOC operations in all major disciplines including law enforcement, gas and oil operations, electric and gas utility operations, firefighting, and emergency management.
Our Mission
IMTC has thrived as a company over the past fifteen years due in large part to its exceptional adherence to the values of uncompromising ethics and the highest quality workmanship possible. IMTC's clear and focused mission is, "To provide the highest quality incident management training and consulting services to public and private sector clients world-wide."
Our Management Team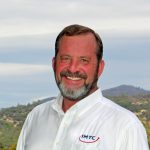 Geoff Wilford, Chief Executive Officer
Chief Wilford is the owner, Chief Executive Officer, and co-founder of the Incident Management Training Consortium, LLC (IMTC). Chief Wilford is primarily responsible for providing Incident Management capability analysis, capability development, training and implementation plans, credentialing and certification guidance, project management, and consulting services to dozens of Federal, state, regional, local jurisdictions, corporations, and agencies throughout the country.
From 2007 to 2014, Chief Wilford was identified as contract "Key Staff" by DHS while under subcontract to provide subject matter expertise, technical writing and editing to work groups sponsored by the National Integration Center (NIC) that provides the national guidelines and standards for the implementation of NIMS. Since 2012 he has been providing direct doctrine and resource typing assistance in the areas of Aviation Management, Emergency Management, and Incident Management. In addition to "resource-typing" nearly one-hundred positions for Emergency Operations Centers (EOCs) and on-scene ICS positions and resources, he is the primary editor of the Emergency Responder Field Operations Guide (ER-FOG), the draft Multi-Agency Coordination Guide, the Area Command Guide, the model Position Task Books under development, and the NIMS ICS Qualifications Guide for all ICS positions.
Chief Wilford's nationally recognized high level of expertise was developed during his career of over thirty-years with the Kern County Fire Department, a fast-paced, large All-Hazards fire department located in California. His expertise and experience is highlighted by possessing:
Chief Officer rank with 36 years of experience in firefighting operations and All-Hazards incidents
Significant capability in developing "order out of the chaos" experienced during "first-in" operations and the process to set up the initial Incident Command System under stressful and austere environments
21 years of National Incident Management Team experience deploying throughout the United States to the largest and most complex incidents and planned events requiring the highest level of qualified personnel to manage or mitigate

Currently Qualified as a Type 1 Planning Section Chief
Currently Qualified as a Type 1 Operations Section Chief
Qualified as a Type 2 Incident Commander

8 years of experience representing FIRESCOPE, the originators of the Incident Command System, to the National Wildfire Coordination Group Training Working Team, ensuring that the policies and standards proposed nationally were complimentary with local, state, and federal operations while maintaining the continuity and integrity of the largest ICS qualifications and training system in the country
Nationally Recognized Subject Matter Expert and technical writer for the Department of Homeland Security developing doctrine, guidelines, and standards in the subjects of Incident Command, Incident Management, Team Development, and Standards and Doctrine
Nationally-Recognized Subject Matter Expert in application of the Incident Command System in non-traditional response organizations and companies desiring to build incident management capability or provide standards and guidelines for their stakeholders.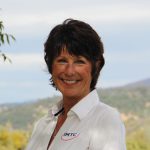 Jody Giorgi. Administrative Assistant and Logistical Support Supervisor
Jody Giorgi's background includes over 26 years of experience in sales, customer service, office procedures, and management. In 2009, Ms. Giorgi began her career with IMTC, first as a bookkeeper, and then as an administrative assistant with an extensive list of bookkeeping and logistical responsibilities.
Ms. Giorgi is responsible for managing all aspects of the daily operations including IMTC's logistics facility and internal accounting functions. Ms. Giorgi is responsible for the printing and assembling all student manuals, handouts, wall charts, audio-visual presentation support packs, and for ordering and tracking IMTC's extensive inventory of ICS forms, wall charts, graphics, dozens of sets of position vests, equipment, and displays. She also manages all of IMTC's on-line store and products, and shipping materials to all conferences, classes, and exercises. Ms. Giorgi's background prepared her well to be a key and integral member of the IMTC staff.
How to Contact Us
Incident Management Training and Consulting, LLC
PO Box 630
Goodlettsville, TN 37070
United States
Direct phone: (661) 619-8600
email: geoff.wilford@imtcllc.com